Samdan Choijiljav was her parents' seventh daughter. She spent most of her childhood in Baatsagaan soum in Bayankhongor aimag. In 1997, she began working and selling dairy products in a shop in the aimag centre. When dzuds wreaked havoc in Mongolia in 2002, many herders lost their livestock, leaving them without a source of income. Thousands of people turned to illegal artisanal mining – dubbed "ninja mining" - to make a living.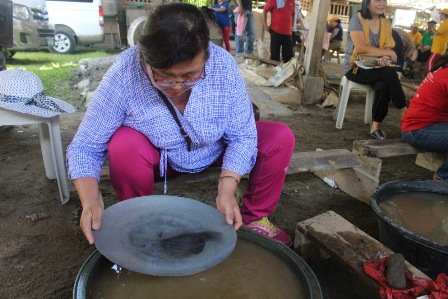 Samdan was among them. She, too, dug for gold by hand for a decade to make ends meet, and had to overcome many obstacles along the way. One of her main concerns was how to better protect the environment on which she mined. She shared her thoughts with her fellow miners and came up with a solution. The "Altan usnii hugjil" ASM NGO was established with 50 members, and Samdan was elected leader – a post she has held for the past five years.
She and her husband R. Ganbold worked together in underground mines and were able to improve their livelihood to support their four children. Determined to achieve her ASM NGO's goals, Samdan came across a series of workshops and trainings on the ASM legal environment, labour and capacity building by the National Federation of small-scale miners as part of SDC's Sustainable Artisanal Mining (SAM) Project. Samdan shared the knowledge she gained with other ASM NGO members.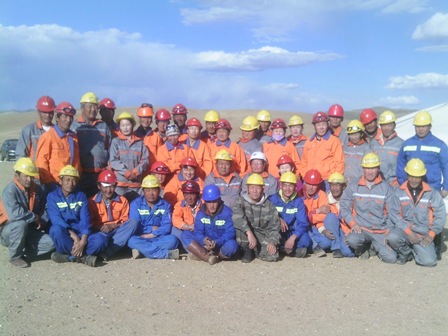 Samdan said her greatest achievement was the creation of an ASM NGO that worked to protect ASM miners' interests and build support from local authorities. Through the project, the ASM NGO is addressing the main challenges miners face, including improving the working conditions of low-income miners and their households, improving the business environment and in turn creating jobs beyond the ASM sector, rehabilitating ASM-affected land, and minimising the deleterious impacts of small-scale mining operations.
Samdan received funding from the local government and The Asia Foundation to rehabilitate land, which was done properly and completed on time. With the support of SDC and other NGOs, their efforts expanded to include biological rehabilitation and organising workshops on vegetable planting for members and their families. The efforts of the ASM NGO have created many new jobs and income-generating opportunities for members with the help of financial support from international and national organisations. Samdan recently visited the Philippines with support from SDC to learn ASM best practices."The trip inspired me and now I want to achieve even more," she said.