In 2016, with support from the SAM project, the ASM National Federation held an essay competition among its members on a topic of "Human rights based approach and gender equality in artisanal and small-scale miners' lives".
A total of 11 essays and 20 photos from ASM NGOs and partnerships were received. Some writers focused on the difficulties they had formerly faced as "ninja miners", the lack of knowledge about the ASM sector, and human rights issues. The majority of artisanal and small-scale miners had little option but to take up mining after losing their livestock in natural disasters and as a result of the limited employment opportunities in rural areas in the post-transition period. The rapid growth of the ASM sector saw severe environmental damage, the use of mercury and other hazardous chemicals during mineral extraction, mining accidents, rural migrations and a host of accompanying social challenges. The writers and photographers who submitted the most meaningful and emotive essays and photos were honoured with awards.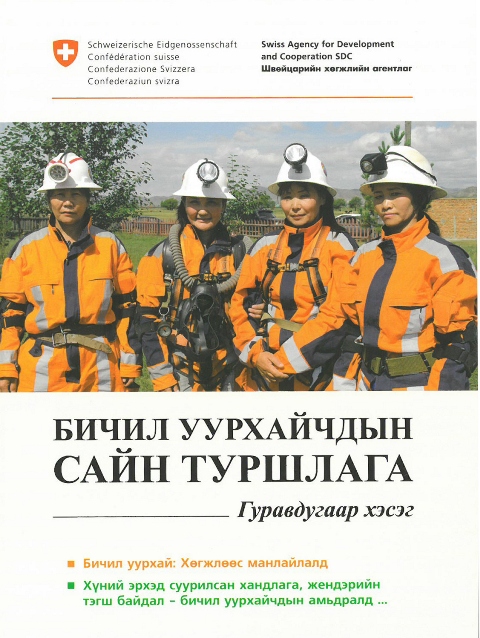 SAM project consultant Ms. B.Altantsooj compiled selected essays into a book to the share these stories.
Additionally, with support of the project, Human Rights Development Center and ASM National Federation conduct a range of activities that have raised awareness about miners' rights; building their capacity to ensure those rights are upheld; encouraging miners' participation at different events; imparted knowledge about responsible ASM; and encouraged miners to operate safely.