The Ministry of Mining and Heavy Industry, Mineral Resources and Petroleum Agency of Mongolia, and Sustainable Artisanal Mining (SAM) Project of the Swiss Agency for Development and Cooperation successfully organized the national forum "Stakeholder engagement in small-scale mining organization and formalization" on December 7, 2016, in Ulaanbaatar.
The forum participants discussed intensifying the small-scale mining formalization process by increasing stakeholder engagement. The forum focused on analyzing the current status of small-scale mining and developing recommendations for relevant parties in taking appropriate measures to resolve the issues encountered by small-scale mining.
The national forum was of crucial importance to introducing stakeholders to the current status of ASM, stakeholder engagement, and the functions of ASM organization and formalization, and the challenges facing newly appointed ASM citizen representatives and local government officials.The forum highlighted the importance of understanding that ASM is a subsector with the potential to contribute to employment creation, and a driving force to support household income and local economies, as well as the national economy.
The "Stakeholder engagement in small-scale mining organization and formalization" national forum participants committed to the following objectives:
Appreciating the efforts of relevant ministries, agencies, aimag and soum administrative organizations, the SAM project, ASM National Federation and ASM NGOs devoted to developing responsible small-scale mining;
Support for achievements in the organization of artisanal and small-scale miners, environmentally friendly mining operations, rehabilitation, occupational safety, public opinion, and cooperation during the process of developing responsible small-scale mining;
Noting the issues of perfecting the legal framework for responsible small-scale mining, securing human rights and gender equality, improving the livelihoods of small-scale miners, consummating social welfare and protection, improving the capacity of incorporating ASM issues into the implementation of local development plans, coordinating illegal mining operations, developing formal systems for marketing minerals collected by small-scale mines, and registering and formalizing small-scale miners are critical issues for developing responsible small-scale mining;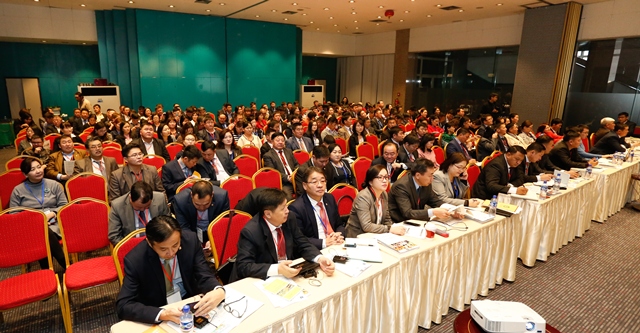 Acknowledging the importance of engagement from central and local government organizations, small-scale mining NGOs, the MSSMUU Association, the SAM Project, media, and each and every small-scale miner for developing responsible small-scale mining, defining the economic benefits of small-scale mining, public awareness raising, and creating formal reporting systems;
All recommendations will be submitted to the applicable ministries and government agencies for taking the next steps in putting plans into action.